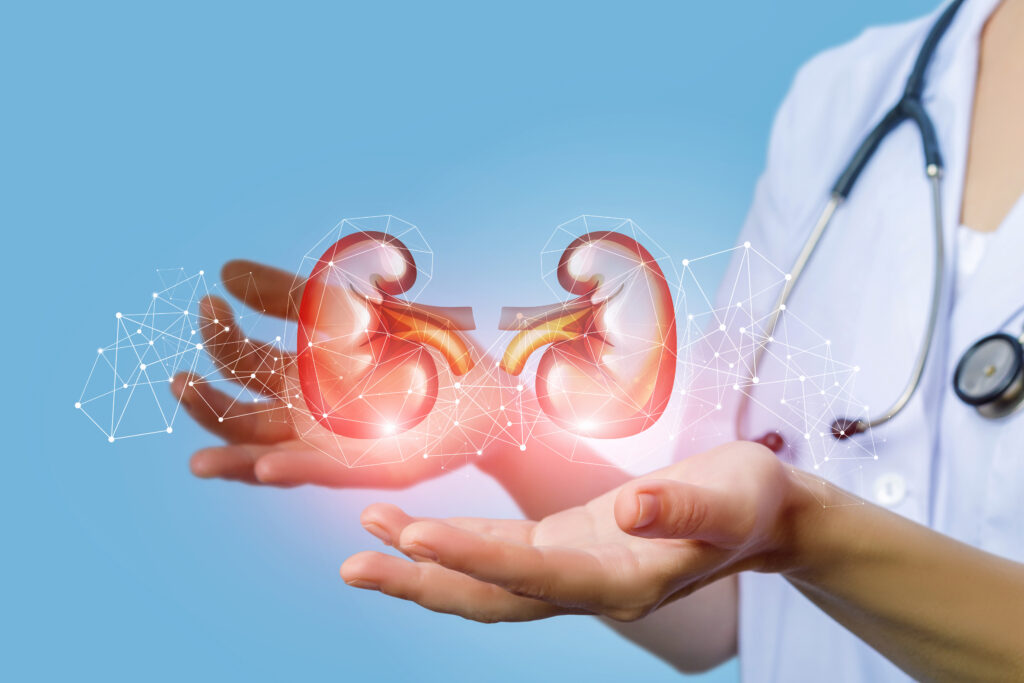 Winning Solution: Immunoprotective Bioreactor for Kidney Cell Encapsulation
About the Solution
The overarching goal of The Kidney Project is to develop an implantable bioartificial kidney (iBAK). This "bio-hybrid" device mimics the native kidney's nephron architecture by combining a mechanical hemofilter with a biologically inspired bioreactor. The hemofilter is the analog of the kidney's glomerular filter, whereas the bioreactor houses renal cells to recapitulate key functions of the tubule, including fluid balancing, blood pressure regulation, and production of vitamin D.
A modular bioreactor will catalyze the development of bioartificial kidneys. The bioreactor will encapsulate renal cells to perform kidney functions. To achieve successful operation as a bioreactor component for a bioartificial kidney, the device must be biocompatible and allow for the encapsulated cells to interact with the patient's physiology over sustained periods of time. For wearable and implantable implementation, these requirements mean that the bioreactor should be compact and immunoprotective, while allowing for selective transport of water and solutes.
We have used production techniques from the semiconductor microelectronics industry to construct encapsulation membranes from silicon wafers. These silicon nanopore membranes (SNM) are precisely engineered to maximize selective transport through nanoscale pores that also restrict passage of immune components. The biomimetic characteristics of the SNM and the corresponding microfluidic architecture enable a compact bioreactor that more closely replicates the function of renal tubule physiology. The SNM-based bioreactor is a bio-hybrid device that has achieved functional proof-of-concept. It is now positioned for scale-up and refinement, which, in turn, will catalyze the development of bioartificial kidneys, whatever their cell source – primary human, stem-cell derived, xenogeneic, or engineered cell lines – and accelerate their clinical translation to kidney patients.
About the Winner
Shuvo Roy, PhD, is a bioengineer whose work focuses on smart medical devices, with an emphasis on implantable and wearable systems. Dr. Roy is the Technical Director of The Kidney Project, a nationwide effort focused on creating a small, surgically implanted, freestanding bioartificial kidney to treat kidney failure. Dr. Roy is a Professor at the University of California, San Francisco (UCSF) Department of Bioengineering and Therapeutic Sciences, a joint department of the UCSF Schools of Pharmacy and Medicine, and Director of the UCSF Biodesign Laboratory. Dr. Roy is also a founding member of the UCSF Pediatric Device Consortium, whose mission is to accelerate the development of innovative devices for children's health and the Engineering Lead for UCSF Surgical Innovations, and a faculty director of the UCSF-UC Berkeley Master of Translational Medicine program.
Dr. Roy earned a BS degree, magna cum laude, with general honors for triple majors in Physics, Mathematics (special honors), and Computer Science from Mount Union College in Alliance, Ohio. In 1995, he earned an MS in Electrical Engineering and Applied Physics, and in 2011, he earned a PhD in Electrical Engineering and Computer Sciences, both from Case Western Reserve University in Cleveland, Ohio.