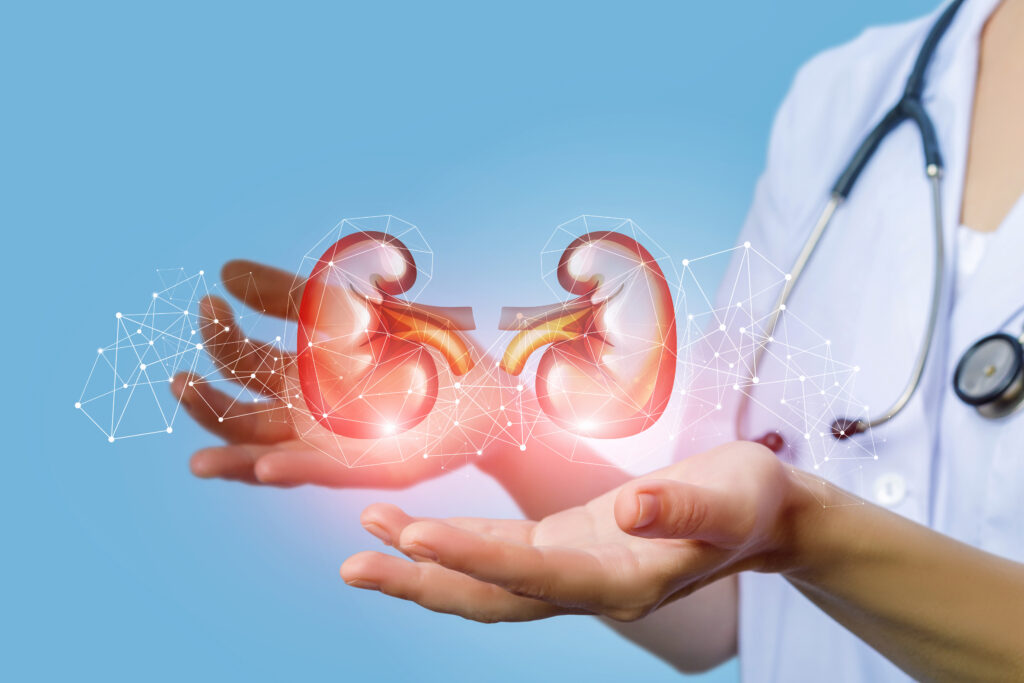 Winning Solution: Engineering Bioartificial Kidneys: Combining Kidney Organoids and Peritoneal Dialysis
A new tissue engineering strategy that combines kidney organoids and peritoneal dialysis to catalyze the development of a new approach to KRT
William Chang, MD, PhD, Yale University School of Medicine
View Website
KidneyX Competition:
Artificial Kidney Prize, Phase 2: Track Two
About the Solution
End stage renal disease (ESRD) affects around 800,000 patients in the United States and millions worldwide. Without treatment, patients die from critical electrolyte imbalances or from the build-up of toxins normally cleared. The only treatment options are dialysis or kidney transplantation. Dialysis improves survival but significantly reduces quality of life. Hemo- and peritoneal dialysis cannot fully replicate the functions of complex living kidneys, so patient survival is still significantly reduced when compared to patients without renal disease. Despite the need for chronic immunosuppression, the best option for many patients is transplantation. This improves both survival and quality of life. However, there are not enough donor kidneys available. Our potential solution to this shortage leverages and expands upon discoveries that direct patient derived stem cells to form kidney organoids. Kidney organoids contain a complex renal cellular environment that has the potential to function as renal tissue. Because kidney organoids could be derived from patients, immunosuppression would not be needed either. A major obstacle for use of kidney organoids has been how to implant them in a therapeutic manner. We are investigating a new tissue engineering strategy that combines kidney organoids and peritoneal dialysis. Our goal is to use these studies to catalyze the development of a whole new approach to renal replacement therapy for the improved treatment of ESRD patients.
About the Winner
William G. Chang grew up in Charleston, WV. He went on to attend Harvard College where he concentrated in Biology. He was particularly interested in Biophysics and worked in a laboratory researching mechanisms of bacterial motility. He went on to obtain his MD and PhD degrees from New York University School of Medicine. He obtained his PhD in Oncology and Immunology, and his research focused on the regulation of telomeres in cancer and aging. He then went on to Yale New Haven Hospital and the Yale School of Medicine to train in Internal Medicine and to specialize in Nephrology. His postdoctoral research at Yale focused on vascular tissue engineering. He is currently an Assistant Professor of Medicine at the Yale School of Medicine and a Staff Nephrology Attending Physician at the VA Connecticut Health Care System. As a physician scientist, he regularly sees patients with kidney disease (including end stage renal disease) and runs a lab focused on both vascular and kidney tissue engineering. He has received research grant supported from the National Institutes of Health (T32, CTSA, and K08 programs), the Charles H. Hood Foundation, the American Diabetes Association, the Yale O'Brien Kidney Research Center, and the US Department of Defense.