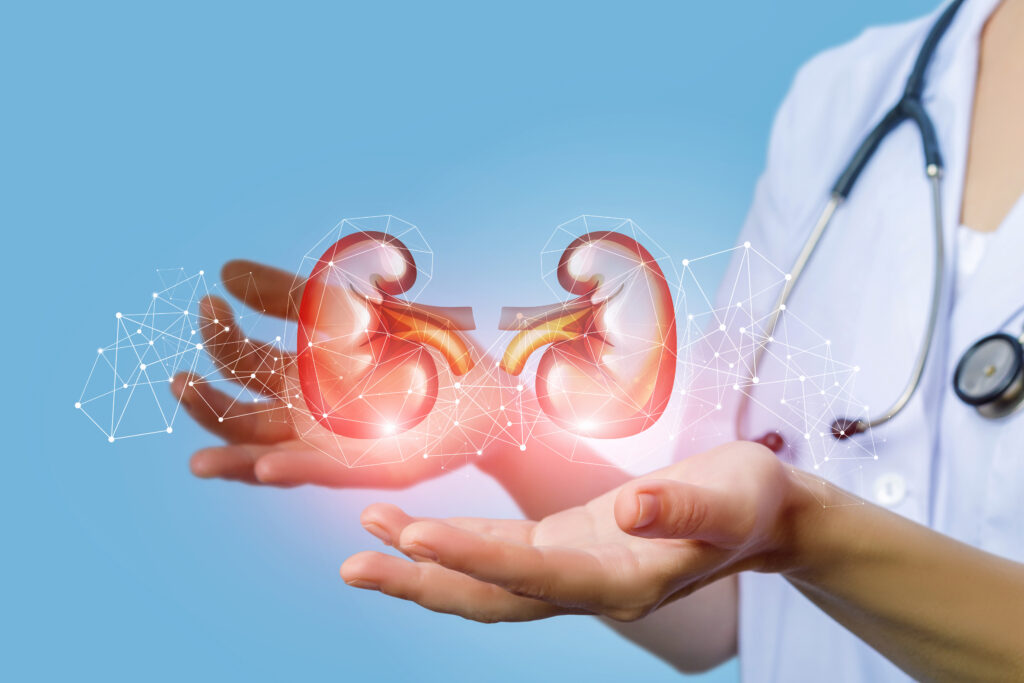 Winning Solution: Fluo Medical Fistula Monitoring Device
Wearable, real-time monitor of arteriovenous fistula attributes that identifies failing or properly maturing arteriovenous fistulas to help make earlier informed treatment decisions
Dimitri Augustin and Racquel Redwood, Stanford University
KidneyX Competition:
Redesign Dialysis, Phase 1
About the Solution
In the United States, over 700,000 people have end stage renal disease and many depend on hemodialysis for survival. Hemodialysis requires a specific venous access; in a majority of patients, an arteriovenous fistula is the access of choice. These fistulas are surgically created but then need to "mature" before they can be used for dialysis. This takes on average 100 days. Even worse, up to 60% of newly placed arteriovenous fistulas fail to mature altogether.
These challenges extend the overall time spent utilizing problematic temporary hemodialysis catheters. Fortunately, we have procedures to address the most common problems encountered with arteriovenous fistulas, but we lack a reliable, objective way to follow the course of arteriovenous fistula maturation and make early informed treatment decisions. Existing solutions lack the feasibility to make numerous assessments over time, are too costly and often require active connection to a hemodialysis machine.
The vision for our solution is a wearable, real-time monitor of arteriovenous fistula attributes that identifies failing or properly maturing arteriovenous fistulas. Patients will benefit from real-time arteriovenous fistula data immediately postoperatively without requiring significant time, skills of a healthcare professional, or concurrent connection to a hemodialysis machine. When early arteriovenous fistula maturation failures are identified, providers will be notified in order to evaluate if early interventions are necessary.
The device will be compatible with current and future hemodialysis systems. It will engage patients and providers with actionable data to help reduce fistula maturation failure, associated catheter costs and hospital readmissions. The goal is to utilize new arteriovenous fistulas as early as possible. The immediate market will be closed hospital systems who would directly benefit from cost savings with decreases in overall catheter use time.
About the Winner
Dimitri Augustin, MD is director of medical affairs for ReCor Medical.
Racquel Redwood, M.Eng. is a staff human factors engineer at Johnson & Johnson.