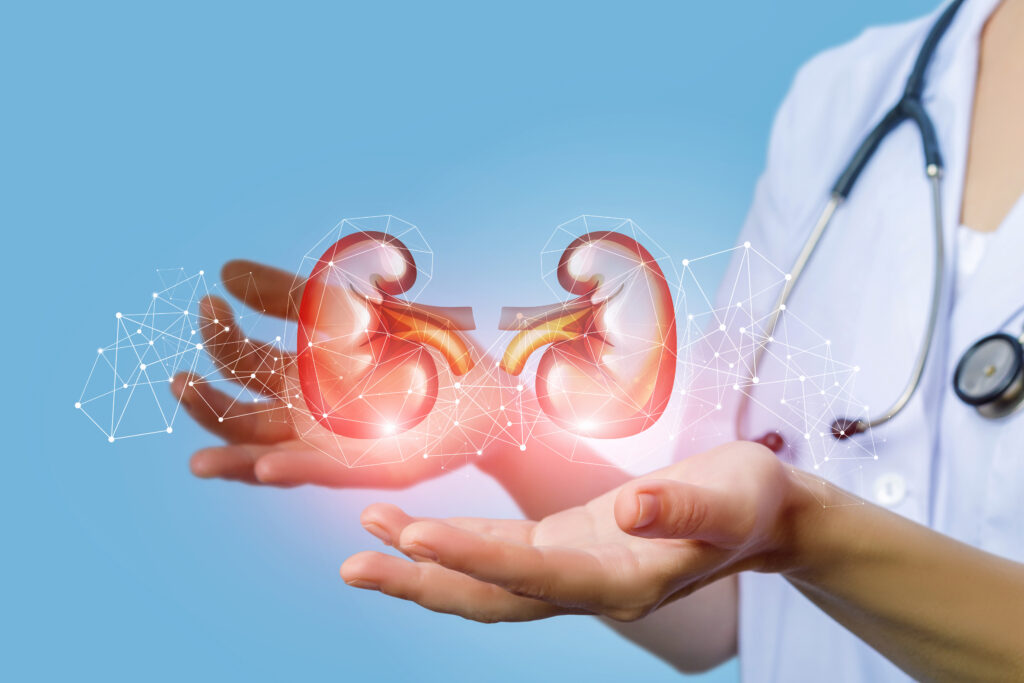 Winning Solution: The Ambulatory Kidney to Improve Vitality (AKTIV)
A wearable, miniaturized dialysis system that is low-cost, water-efficient, and patient friendly; requires minimal anticoagulation; and offers complication-free blood access
Jonathan Himmelfarb, Buddy Ratner, Larry Kessler, Kassandra Thomson, Glenda V. Roberts, and Anna Galperin, University of Washington Center for Dialysis Innovation
Contact
KidneyX Competition:
Redesign Dialysis, Phase 1
About the Solution
Kidney disease affects over 30 million adults in the US, is the 9th leading cause of death, and remains a devastating medical, social, and economic problem for patients, families, and society worldwide. With the rapid increase of obesity, diabetes, and hypertension, the number of ESRD patients is likely to increase for decades. The only treatments available for ESRD patients are dialysis or kidney transplant. For those on dialysis, deaths occur primarily from complications associated with kidney failure, comorbidities, and dialysis treatment, including cardiovascular disease and infections. Risks of complications from infections, blood clots, and vascular access failure remain exceedingly high. Current dialysis technology requires most patients travel to a dialysis center and spend 4-6 hours tethered to large dialysis machines, 3 times/week for the rest of their lives. Patients are unable to live full and productive lives due to the physical toll dialysis takes and the excessive amount of treatment time required.
Dialysis as a life-sustaining therapy for irreversible kidney failure was pioneered at the University of Washington; over 50 years later, there have been few patient-transformational technical innovations. The UW Center for Dialysis Innovation (CDI) is reinventing dialysis by applying new ideas, 21st century technologies, and exceptional science. We envision hemodialysis therapy that is accessible, complication-free, and more effectively emulates healthy kidney function with dramatically improved outcomes and quality of life for patients.
The CDI will transform dialysis using state-of-the-art biomaterials and engineering technologies. Our high-powered, multidisciplinary team is developing revolutionary dialysis technologies, focused on developing the AKTIV (Ambulatory Kidney to Improve Vitality): a wearable, miniaturized dialysis system that is low-cost, water-efficient, requires minimal anticoagulation, offers complication-free blood access, and is patient-friendly. The AKTIV will provide sustained life, and higher quality, more productive lives for patients worldwide, allowing almost unlimited mobility, dramatically reduce pharmaceutical burden, and reduce dietary restrictions.
About the Winner
The Center for Dialysis Innovation has assembled a multidisciplinary team at UW Medicine and UW Bioengineering with expertise in uremia, biomaterials engineering, clinical trials in dialysis, laboratory assays of uremic toxicity, renal nutrition and metabolism, hemostasis and thrombosis, innate immunity, quantitative modeling, vascular access, and patient-centered and health services research.