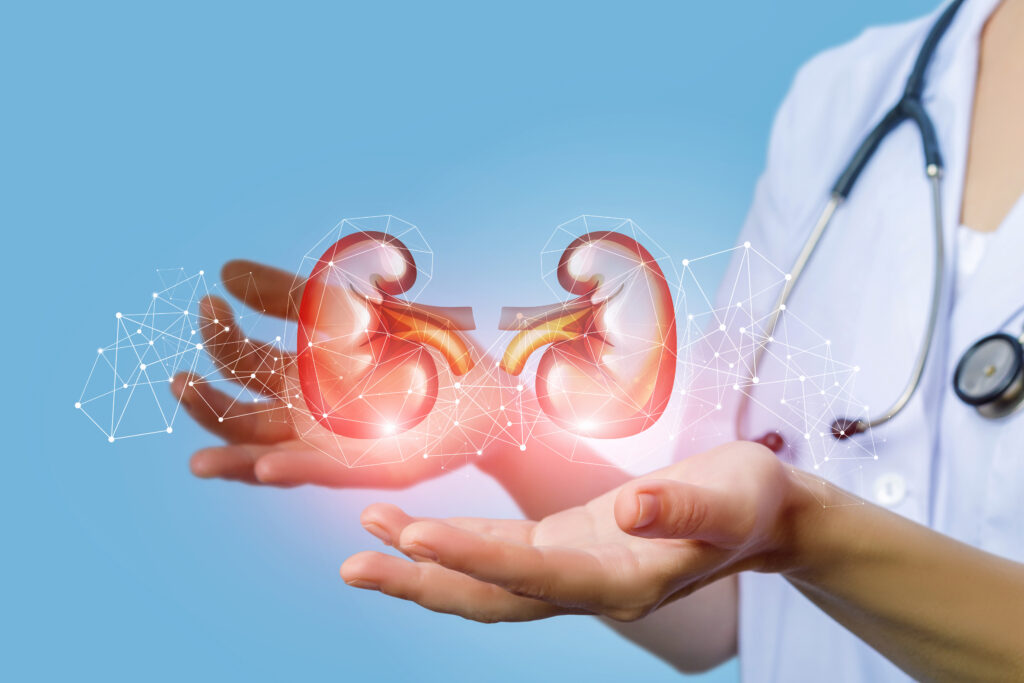 Winning Solution: MI-TRAM: Smart Module for Implantable, Wearable, Portable, or Bedside Artificial Kidneys
About the Solution
Healthy human kidneys work 24/7 to remove toxic waste products that the body produces. If the kidneys fail, toxic waste piles up in the blood and without kidney replacement therapy the patient will die. Hemodialysis can keep patients alive, but poorly replaces the natural kidney: Only toxic waste particles that fit through the dialysis filter pores can be washed out, but some (by themselves small enough) toxins "hide" by "sticking" to albumin (big useful particles that must not leak away through the filter pores). This type of toxic waste is bad for the heart, blood vessels, brain, and nerves.
Luckily, it turns out that focused radio waves can "shake" this toxic waste so that it lets the albumin go and then can be taken out. In a big laboratory setup, this already works. To make it much smaller and cheaper we squeezed it into a tiny chip that can be used in ongoing KidneyX implantable artificial kidney projects (also adding fluid load & temperature monitoring plus wireless charging and smartphone coupling).
The chip can work with all implantable, wearable, portable or existing bedside hemodialysis machines. Our MI-TRAM project will make this technology available to all interested innovators so that they can "turbocharge" their artificial kidney solutions.
About the Winner
Fokko Pieter Wieringa, PhD is Principal Scientist within the Health Department of IMEC the Netherlands, and a part-time associate professor of medical technology at University Medical Center Utrecht. He has 34 years of experience in medical technology and is (co)inventor of 21 granted patents. In addition to the general safety aspects of medical technology, he specialized in the interactions of electricity and light with the human body. Within this context, he co-authored several international safety standards and the EU Directive on Optical Radiation Safety. Alongside his regular job at TNO, he realized the worlds' first imaging PPG setup in 2005, earning a PhD in Biomedical Photonics in 2007 at Erasmus MC, Rotterdam. He transferred to IMEC in 2017 to focus on Wearable Health Solutions.
Dr. Wieringa is a core driver of the Dutch Kidney Foundations' NeoKidney initiative to develop a portable artificial kidney and a European liaison to the international roadmap of the FDA/ASN Kidney Health Initiative (KHI). Since 2020, he chairs the Working Group "Breakthrough Innovation" of the European Kidney Health Alliance (EKHA). Dr. Wieringa is heavily interested in human factor engineering as well as interdisciplinary and translational research. Mandated by the Dutch Standards Institute (NEN), he represents the Netherlands within worldwide standardization of dialysis equipment (HD & PD), as well as for Photodynamic Therapy and Photodynamic Diagnosis (PDT/PDD) and ECG. Dr. Wieringa is a member of Photonics 21 (WG3 Medical Photonics & WG5 Optical Sensing), the worldwide standardization organization IEC (TC62 Medical Devices), and of the Association for the Advancement of Medical Instrumentation (AAMI).