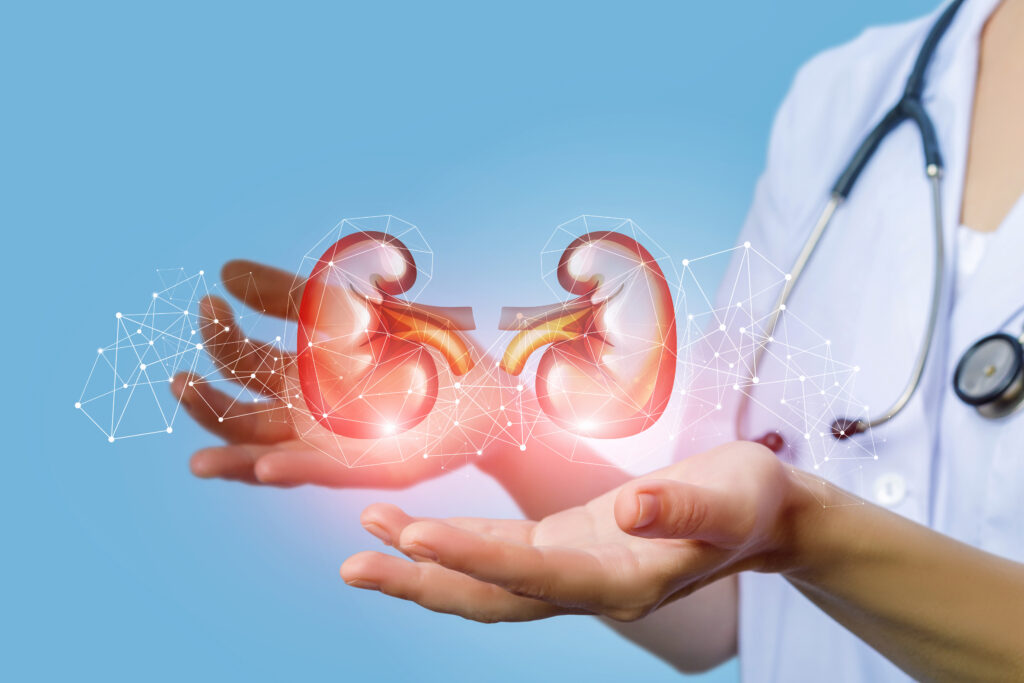 About the Solution
Alio's end-to-end remote monitoring platform enables proactive, noninvasive monitoring of hemodialysis patients. Alio's platform identifies early warning signs of COVID-19 and reduces the need for contact between dialysis patients and staff by monitoring basic vitals, fluid status, electrolyte levels, and access health.
The system requires no setup on the part of the user; it works out of the box and is completely "plug and play." There are four components to the system: a wearable SmartPatch which is placed over the dialysis access for 24/7 wear with weekly adhesive changes; a bedside Hub in the patient's home relaying the SmartPatch data and transmitting it to the Alio cloud without needing any apps or interactions by the patient; and a web Portal where dialysis staff can manage and monitor patients.
Once on the Cloud, Alio's cloud-based algorithms analyze the SmartPatch data and provide a notification to the dialysis clinic if a patient's metrics indicate the need for intervention. These notifications are provided to dialysis center staff in the Portal, which integrates easily into their infrastructure and workflow.
The platform is being actively piloted in health systems and dialysis centers around the world. In addition to in-center hemodialysis, the Alio platform can enable home hemodialysis to be conducted more safely and with greater visibility for the physician.
The Alio Platform will also be utilized for acute monitoring applications and COVID-19 monitoring outside of the dialysis environment. In addition to other chronic conditions such as heart failure, the Alio platform is being adapted to provide monitoring of hypoxia levels for the U.S. Air Force. Alio is also providing vital-sign monitoring for an NHL hockey team enabling them to track player performance and safely reopen amidst the COVID-19 pandemic.
About the Winner
Alio Inc. is a medical technology company developing SmartPatch technology and using artificial intelligence (AI) to monitor multiple chronic indications, including end stage kidney disease (ESKD) patients undergoing hemodialysis. Alio is dedicated to the development of tools and products for monitoring multiple metrics and providing actionable clinical data for a variety of conditions to better target interventions for improved outcomes and reduced hospitalizations. The company's products include SmartPatch and its remote monitoring system, which provides clinical data based on continuous monitoring of multiple metrics. Alio has an experienced management team with extensive experience in medical technology and devices.